Warmies®  Plush are microwaveable soft toys. They are not only fun playthings, they provide hours of comfort used as hot or cold packs. Gently scentes with French Lavender, that has a wonderful fragrance and calming characteristics. Warmies®  are suitable for all ages.

You can also enjoy them with our DoodleLicious products! Just put a bit of DoodleLicious on them to help with many different issues. Some options include... Cold and Sinus Buster, Head Ease, or Stress Relief. You can also apply our Muscle Gel and heat up your favorite Warmie® to lay over the area for an extra relief of muscle pain.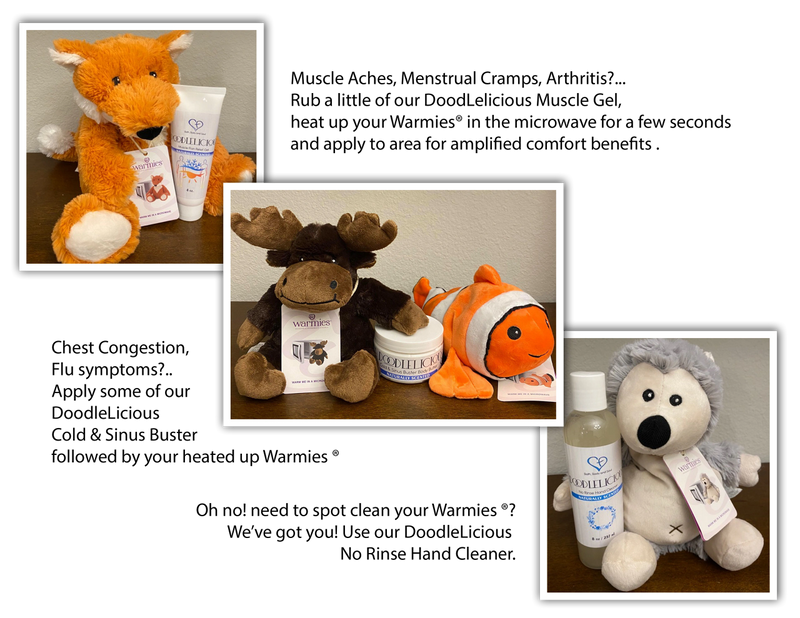 Instructions on how to heat them up or make them a wonderful cold pack are listed on the tags you will receive with them. For little peeps be sure to not over heat! If you have further questions please message our Facebook page and we will be happy to help!
My 1st Warmies® have a short corded texture and satin accents, specially aimed for the most little ones, but are suited for any age.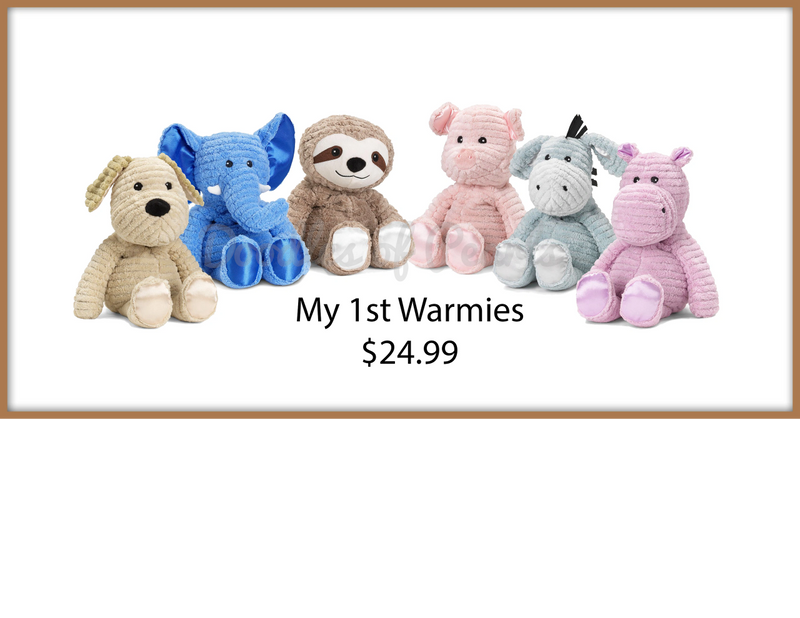 Who?.. Whooo?.. Hooty Warmies®, that's who... aren't they super cute?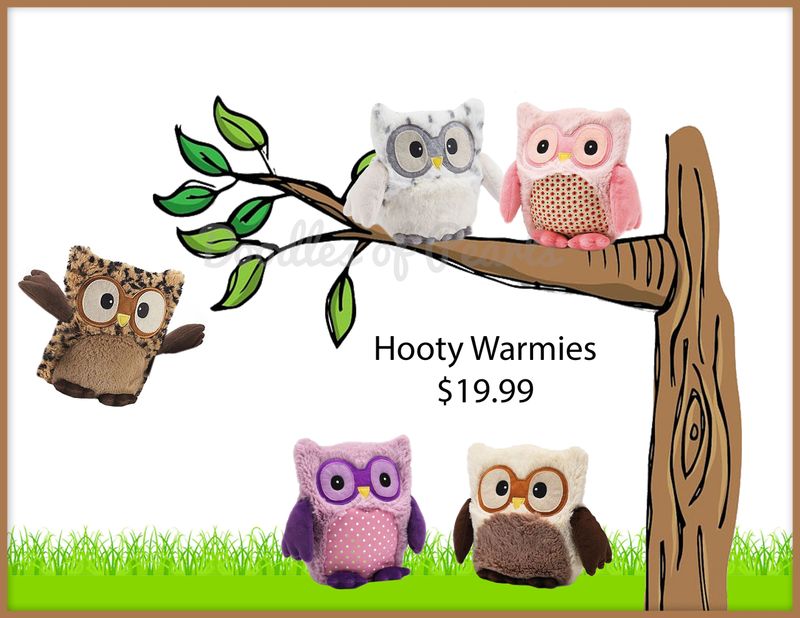 Junior Warmies® are 9" on average, they sit or lay, but will make you happy anyway.
Large Warmies® average 13" depending on model, each one as cute as the next. Some are also available in Juniors.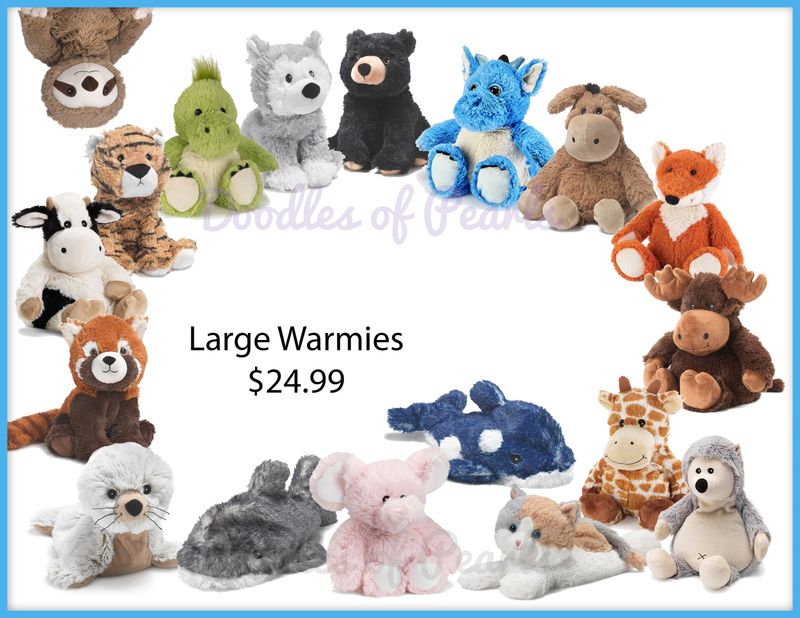 Warmies® also come in a variety of other products, like Hot Paks, Eye Masks, Slippers.